Welcome to our shop! Here you will mind a number of resources to help you along the path to becoming a Wellness Champion. If you have any questions, please don't hesitate to contact us.
---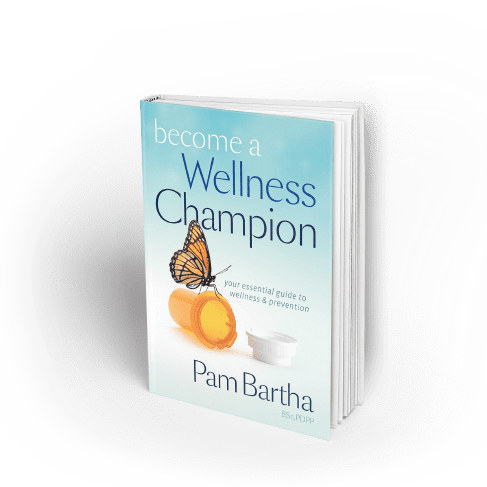 Become A Wellness Champion
Become a Wellness Champion reveals dynamic new insights into disease and prevention. The book will:
Dispel your confusion and frustration about wellness trends

Show you how to reach and maintain your perfect body shape for life

Demystify the use of dietary supplements

Help you identify and minimize the impact of silent infections and dysbiosis

Equip you to work more effectively with your health care professional
Whether you've recently received a difficult diagnosis or are just interested in minimizing your dependence on the current health care system, Become a Wellness Champion is your essential guide to a longer, healthier, happier life.
I hope you are as inspired by Pam's book as I am. Within its pages is the future of medicine which necessarily must come from outside the medical/pharmaceutical industry.
—Carolyn Dean, MD, ND
Become a Wellness Champion is a book that can quite literally change your life. Pam Bartha has written an unusual "diet book" that inspires the reader to take charge. The arguments presented are logical, well supported, and easy to understand. For me, it simply made sense – your body can heal itself if you let it. She clearly lays out a plan that anyone could follow.
—Mike Richardson
Our health care system is perfect for catastrophic illness, but not for prevention. You have to be your own advocate for being healthy, and Become a Wellness Champion is a great place to start that journey. I hope you enjoy reading the book as much as I did.
—Fred Pescatore, MD, MPH, CCN
---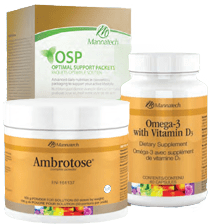 Natural Plant-Sourced Supplements
Watch the video to learn more about synthetic vs. plant-sourced supplements, and why synthetic may be harmful to your health.
Looking to change your lifestyle? Start with real food supplements.