Live Your Best Life!
"You Can Learn How to Restore Your Health NOW!" — Pam Bartha (Founder of Live Disease Free who has been Multiple Sclerosis Free Since 1989!)
Thank you for visiting our product page. Here you'll find our favorite products and services that help us stay healthy and have been very helpful in our student's recovery. By ordering on this page, you are supporting our work and research as these companies pay us a small remuneration through their referral program. We greatly appreciate your support! Thank you!
Books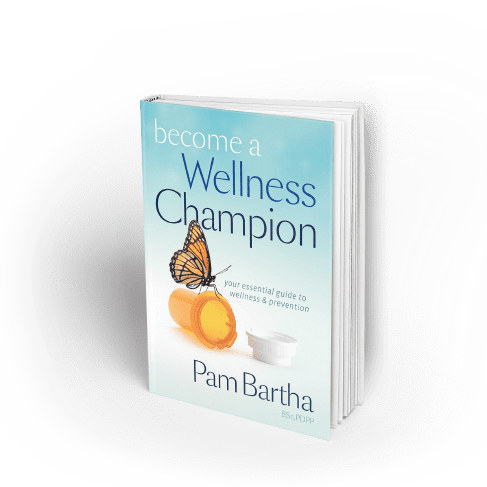 Become A Wellness Champion
Become a Wellness Champion reveals dynamic new insights into disease and prevention. The book will:
Dispel your confusion and frustration about wellness trends

Show you how to reach and maintain your perfect body shape for life

Demystify the use of dietary supplements

Help you identify and minimize the impact of silent infections and dysbiosis

Equip you to work more effectively with your health care professional
Whether you've recently received a difficult diagnosis or are just interested in minimizing your dependence on the current health care system, Become a Wellness Champion is your essential guide to a longer, healthier, happier life.
Live Your Best Life!
"You Can Learn How to Restore Your Health NOW!" — Pam Bartha (Founder of Live Disease Free who has been Multiple Sclerosis Free Since 1989!)