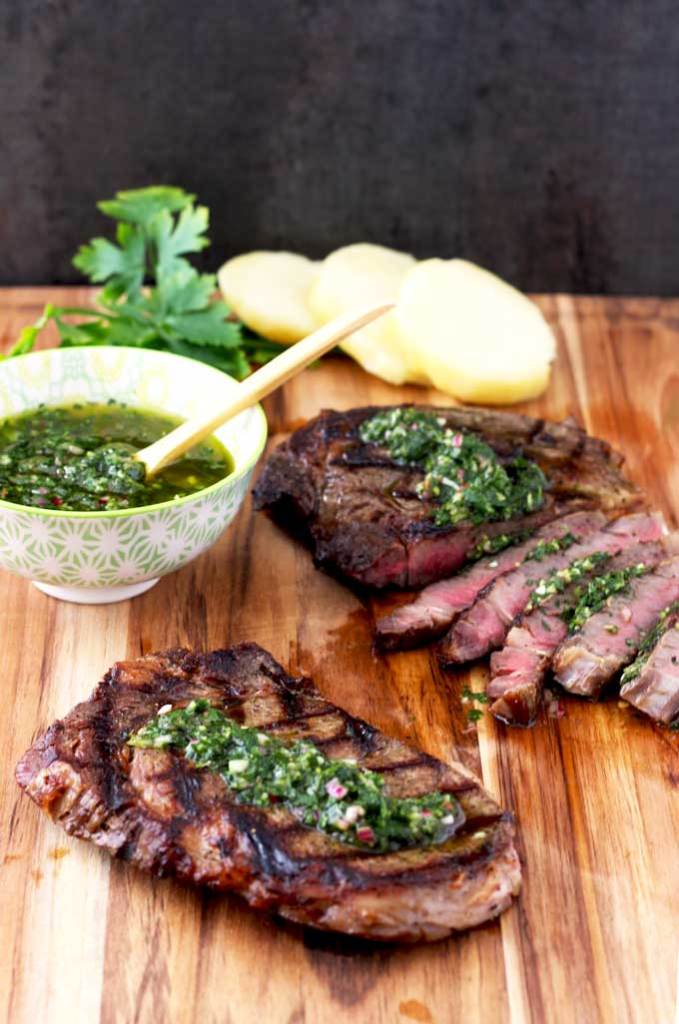 Modified from Lemon Blossoms
Prep Time: 10 mins
Cook Time: 10 mins
Servings: 4
Perfectly grilled rib-eye steaks with the most delicious, flavourful, simple and healthy Chimichurri sauce. Grilling a steak only takes a few minutes and the sauce can be done in less than 10 minutes! A win-win anytime!
Ingredients:
4 1 to 1 1/2 -inch-thick rib-eye steaks
Salt and black pepper
olive oil for brushing the steaks
For the Chimichurri Sauce:
1 bunch flat leaf parsley
5 garlic cloves, minced
1/4 bunch cilantro (about 12 sprigs – doesn't need to be exact)
1/4 cup apple cider vinegar
1/2 lemon, juiced (about a teaspoon)
1/2 cup olive oil (plus more if needed)
1 teaspoon dried oregano
1/4 teaspoon dried red chili flakes (optional)
1 tablespoon red onion, minced
Salt and black pepper to taste
Instructions:
For the Steaks:
1. Brush the steaks with olive oil and season with salt and black pepper on both sides.
2. Preheat the grill to high.
3. Grill until the steaks are nicely browned with deep grill marks, 5 to 6 minutes per side for medium rare. Transfer the steaks to a serving platter to rest, covered for 5 minutes.
For the Chimichurri:
1. Add the parsley and garlic into a food processor and pulse a few times.
2. Add the cilantro, apple cider vinegar and lemon juice and pulse until is all chopped finely. Place the mixture into a bowl.
3. Add the olive oil, oregano, chili flakes (if using) and red onion. Mix well to combine. Season with salt and pepper to taste.
4. Chimichurri sauce taste best if you let it sit for at least 30 minutes so the flavours can blend.
Recipe Notes:
Remove the steaks from the refrigerator 20 minutes before grilling.
To learn how to live disease free, I encourage you to watch my free masterclass training: How to Recover from MS Naturally.
To watch videos from Pam, subscribe to the Live Disease Free YouTube channel.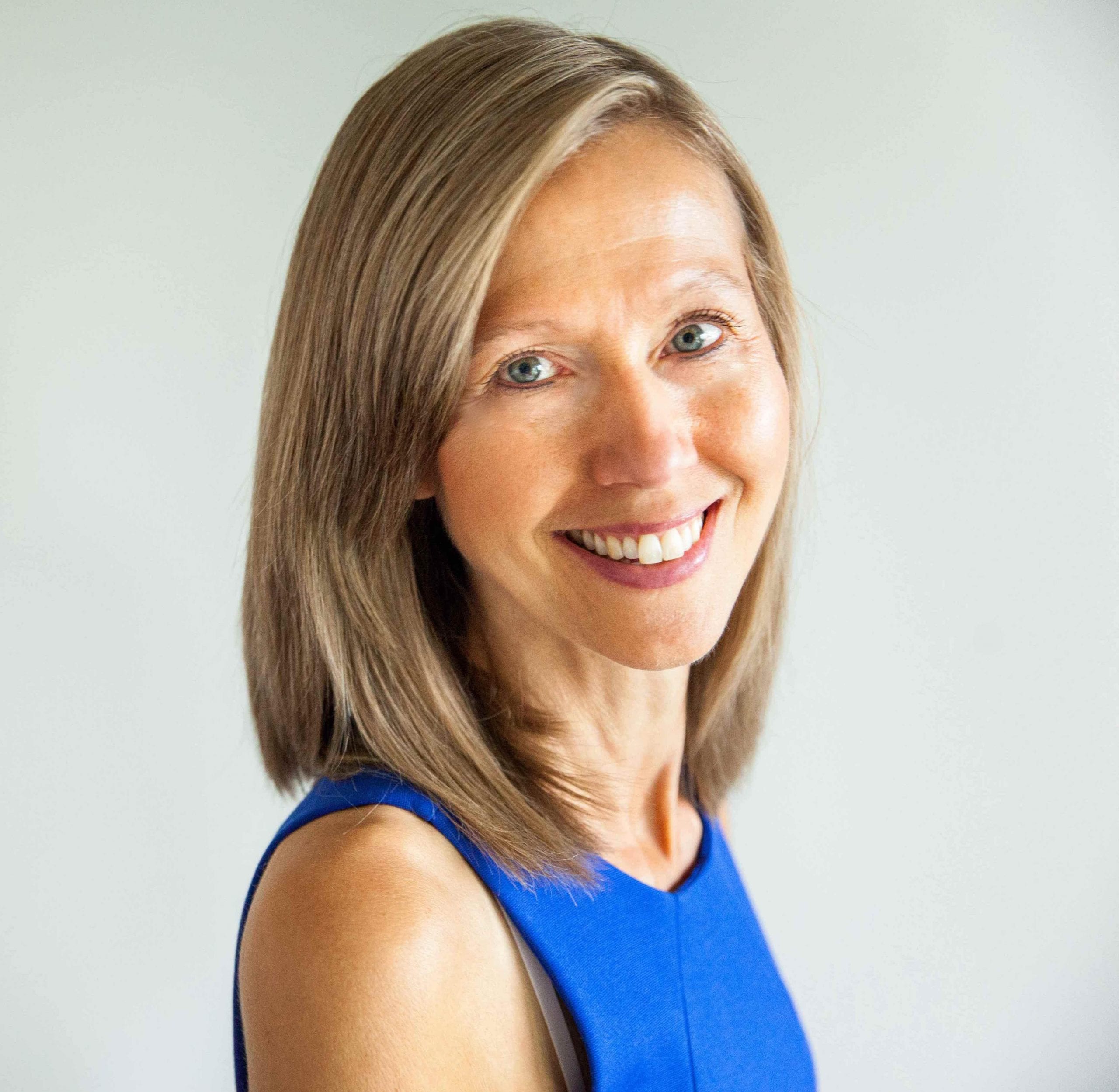 Clinically diagnosed with multiple sclerosis at the age of 28, Pam chose an alternative approach to recovery. Now decades later and still symptom free, she coaches others on how to treat the root cause of chronic disease, using a holistic approach. She can teach you how, too.
Pam is the author of Become a Wellness Champion and founder of Live Disease Free. She is a wellness expert, coach and speaker.
The Live Disease Free Academy has helped hundreds of Wellness Champions in over 15 countries take charge of their health and experience profound improvements in their life.