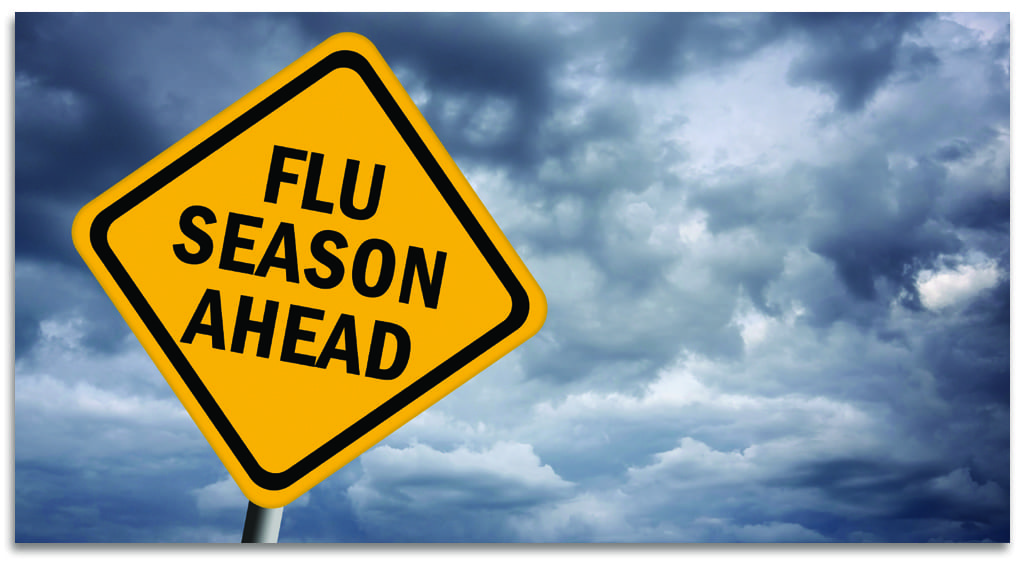 Fall is here and with the change in temperature comes the inevitable flu season.
If you're dealing with MS or other chronic disease, you know that coming down with the flu can make your symptoms even worse.
How do we get through the fall and winter without coming down with the flu? While it is very important to get at least eight hours of sleep, eat right and exercise, and wash our hands, these approaches alone will not necessarily prevent the flu.
The bottom line is that you need a healthy and strong immune system to prevent the flu. Here are my top four strategies to prevent the flu:
1. Eating plan – stop feeding those infections. Avoid processed carbs with a low carb and high nutrient eating plan.
2. Supplements – support your body with plant sourced supplements.
3. Immune support – support your immune system with raw garlic, vitamin C, and glyconutrients.
4. Restore balance – treat parasites, fungus and bacterial infections that are causing your symptoms.
What about the flu shot? I would recommend watching Dr. Fred Pescatore's interview on Know the Cause for his take on the flu shot.
In this video, I'll be going into more detail about these strategies on how to naturally prevent the flu. I hope it helps you through this flu season!
Clinically diagnosed with multiple sclerosis at the age of 28, Pam chose an alternative approach to recovery. Now decades later and still symptom free, she coaches others on how to treat the root cause of chronic disease, using a holistic approach. She can teach you how, too.
Pam is the author of Become a Wellness Champion and founder of Live Disease Free. She is a wellness expert, coach and speaker.
The Live Disease Free Academy has helped hundreds of Wellness Champions in over 15 countries take charge of their health and experience profound improvements in their life.