If you suffer from MS or a different chronic disease and you want to eat healthy, but you are feeling stuck on what to eat this summer, this post will inspire you with many simple, yet delicious meal and drink ideas that can help you get your health back. The Live Disease Free diet is best diet to follow in order to recover from MS and other diseases caused by parasites.
In supporting hundreds of students in over 15 countries around the world, we have discovered that the biggest cause of all chronic disease is a parasitic infestation. The Live Disease Free Diet is the first step to recovery from parasites and disease. By decreasing the food to the parasites, they become less active and produce less toxins. We notice a significant decrease in inflammation, which results in many symptom improvements.
The key to success in following the Live Disease Free diet is to plan ahead and have many healthy and delicious meal options on hand. It's also important to have a clear vision of your health goals, why you must succeed and what you intend to accomplish when you get your health back. This will motivate you and keep you on track until the cravings subside. As you begin to notice big symptom improvements and no longer have cravings for sugar, you will also notice your tastebuds change and you won't want to go back to old, unhealthy habits. You will love this new way of eating as well as your new lease on life.
When you know the Live Disease Free Diet guidelines, you can find any recipe online and make changes to it so that it is compliant. Do a Google search for a specific recipe and look for ones with many excellent reviews. Pick a recipe that will require minimal modifications.
CLICK HERE for the Live Disease Free Guidelines
Summer Drinks
Alcohol is a carcinogen that our liver must break down. Disease-causing bacteria and fungi are massive producers of alcohol. If we suffer from chronic disease and a parasitic infestation, it's important to avoid all alcohol as it adds a greater burden to our liver and overall health.
It is also important to avoid all sweet drinks, as the sugars will feed parasites.
Caffeine should also be avoided because it will stimulate us, but also the parasites.
Considering the above, there still are many wonderful drinks we can enjoy that will not compromise our health.
1. Sparkling Water
Unflavored and unsweetened sparkling water with fresh lemon or lime juice, or fresh mint. Popular bands: San Pellegrino, Perrier.
Flavored and unsweetened sparkling water like LeCroix, Bubly and others. Fresh lemon or lime juice can be added for more flavor.
Sparkling organic herbal teas are starting to become popular. Look for Sota.
2. Caffeine-free herbal teas (not decaffeinated). Organic is best.
Popular options (hot or cold): Tega (Earl gray Rooibos), peppermint, spearmint, chamomile, lemon ginger, raspberry leaf, rooibos tea. Avoid teas that contain fruit and are sweet to the taste. The tea should not taste sweet.
Chill caffeine-free herbal teas in the fridge. Tazo Passion tea tastes great chilled.
Avoid decaffeinated coffees and teas as they still contain small amounts of caffeine.
Condiments, Dips and Sauces
1. Homemade Mayonnaise
Make a batch of homemade mayonnaise and use it to make an herb vegetable dip, a spicy mayo dip for meat or a creamy Caesar salad dressing. The basic mayonnaise recipe will include egg yolks, extra-virgin cold pressed organic olive oil or avocado oil, lemon or lime juice, apple cider vinegar and salt and pepper.
Homemade Mayo Recipe:
1 cup avocado oil
1 egg raw
1/4 tsp dry ground mustard
1-2 tbsp freshly squeezed lemon juice
Salt and pepper to taste
Combine all ingredients and mix for 30 seconds with an immersion blender (stick blender) and voila! Homemade mayo! Store in the fridge for up to one week. You can also add different spices to make creamy dressings too. Garlic and herb to make ranch, chipotle spice to make chipotle dressing, garlic and lemon for Caesar. The options are endless!
Variations:
i. Vegetable dip – basic recipe mayonnaise, raw grated or finely chopped garlic, herbs, salt and pepper to taste.
Popular veggie dip – basic recipe mayonnaise, raw grated or finely chopped fresh garlic, Kirkland Organic No-Salt Seasoning (Costco), Herbamare and pepper to taste.
ii.  Basic spicy mayo – basic recipe mayonnaise, unsweetened red pepper sauce, fresh lime juice, fresh grated ginger and garlic, a small amount of sesame oil and salt and pepper to taste.
For the following recipe substitute sriracha sauce for red pepper chili sauce that doesn't contain sugar or vinegar.
https://www.wholesomeyum.com/sriracha-spicy-mayo-recipe/
iii. Caesar salad dressing – basic mayo, fresh finely chopped garlic, salt, pepper, anchovy paste, apple cider vinegar. Omit the croutons and cheese.
2. Homemade guacamole
Ingredients include fresh mashed avocados, finely chopped or grated raw garlic, fresh cilantro, salt, pepper and lime juice to taste. Caution as avocados are high in fat but also higher in carbs. Have a small serving of guacamole until fully recovered from parasites.
3. Chimichurri
Chimichurri is a delicious flavorful sauce that can be added to different types of meats.
Click here to view the Live Disease Free recipe for chimichurri.
Appies
Cucumber rounds to substitute for crackers
A vegetable platter with herbed homemade mayonnaise
Homemade meat balls made from beef, chicken, turkey or pork
Sugar free smoked salmon
Oven baked or barbecued short ribs
Chicken wings seasoned with your favourite spices
Prawns in spicy mayo
Use chicory root leaves to hold meats and dip
Deviled eggs
Meal Idea Tips
Rely on the flavor from herbs, spices and the zest of lemon or lime. Use fresh whenever possible.
Use a mortar and pestle to crush herbs like fennel and coriander. Roast them first for added flavor.
Use a zester grater to grate fresh lemon or lime rind, garlic, ginger or curcumin to enhance the flavor of dishes.
Herbamare is a wonderful seasoning salt.
Choose sauces that use fat, not carbs or dairy as a base such as mayo and chimichurri.
Avoid processed meats like ham, bacon and sausage as they most often contain sugar.
Avoid eating large amounts of meat in one meal. When we eat too much meat at one time, the protein from it will be converted to glucose and increase the blood sugar levels, which will feed the parasites throughout the body and increase symptoms.
Lunch ideas
Any leftovers for a quick lunch.
Large salad with animal protein.
Taco salad.
Curried tuna salad lettuce wraps – Curry powder, celery, green onion, lime zest, lime juice, mayonnaise and salt and pepper to taste. Wrap in butter leaf lettuce leaves and serve with a large salad.
Salmon Salad – canned salmon, mayonnaise, celery, fresh dill, green onion, chilli flakes, lemon zest and lemon juice. Add this mix on a large salad.
Supper ideas
Barbecue or grill meats or vegetables
BBQ Pork ribs
Grilled steak with chimichurri sauce
Whole chicken rubbed with dry herbs and cooked on the Traeger
Tenderize chicken breasts, season with Thyme, Rosemary salt, pepper or any other herbs. Panfry in avocado oil.
Cold fried chicken
Burgers
Veggie or meat kebabs
Grilled veggies – asparagus, tomatoes, zucchini, peppers, onions and many others
Fresh garden salad – use a variety of greens.
The summer season offers a wonderful variety of local vine ripened vegetables that are loaded with nutrients and flavor. If the carbs are low enough, symptom improvements can start in as little as 1 to 2 weeks. Parasites must be treated to recover from chronic disease, but the Live Disease Free diet is the first step in the recovery process.
There are real solutions to recover from parasites today!
To restore health, we must focus on treating the cause of inflammation, which are parasites. First, identify the enemy (parasites), then support the body and treat the parasites while following a holistic approach. When parasitic infections are treated effectively, we can overcome inflammation or disease.
If you're frustrated with the fact that our standard of care STILL doesn't offer a real solution for treating MS or other diseases, then click on the link below to watch Pam Bartha's free masterclass training and discover REAL solutions that have allowed Pam and many others to live free from MS.
CLICK Here to watch Pam's masterclass training
Or take the Health Blocker Quiz to see if you could have parasite infections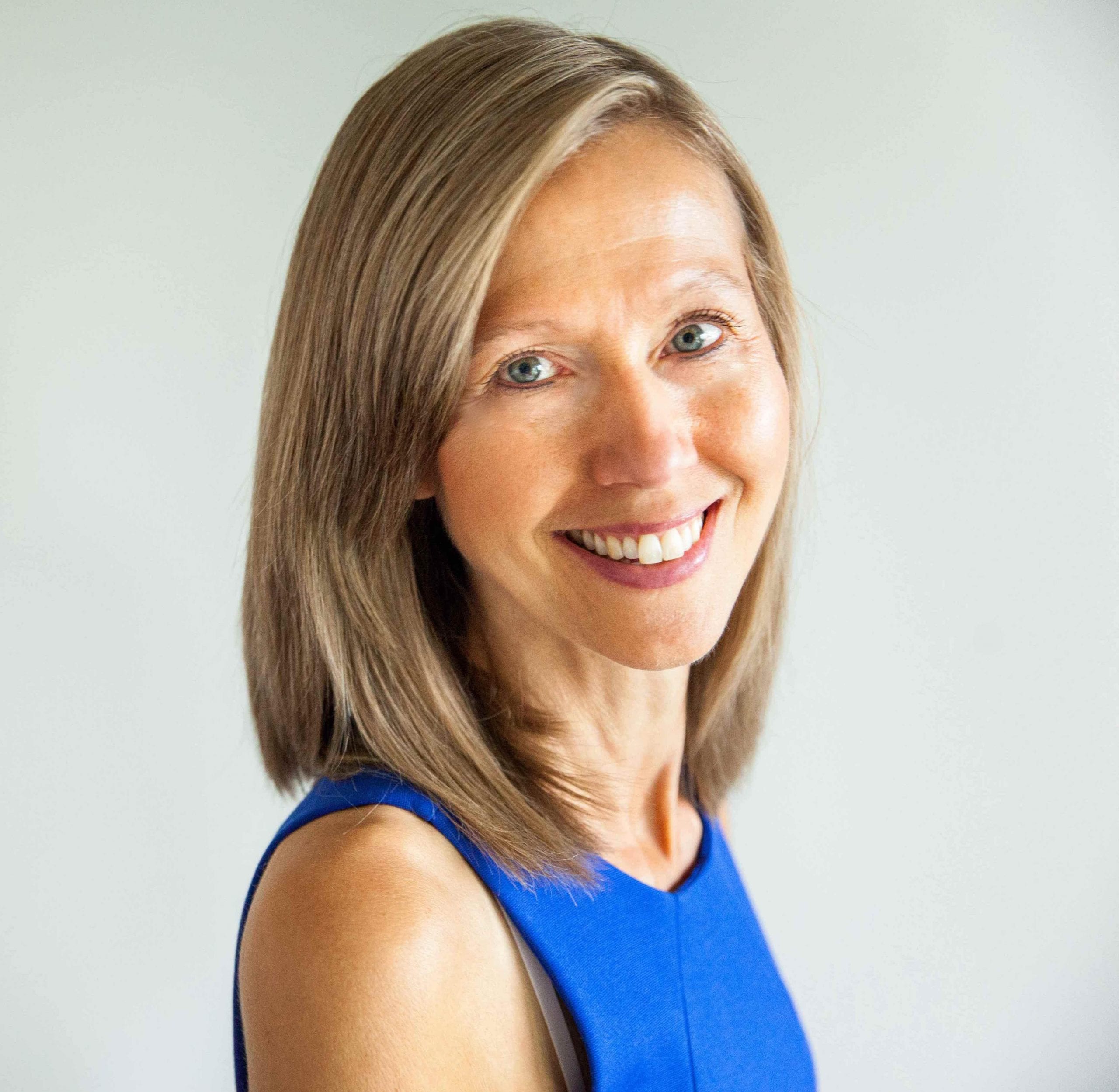 Clinically diagnosed with multiple sclerosis at the age of 28, Pam chose an alternative approach to recovery. Now decades later and still symptom free, she coaches others on how to treat the root cause of chronic disease, using a holistic approach. She can teach you how, too.
Pam is the author of Become a Wellness Champion and founder of Live Disease Free. She is a wellness expert, coach and speaker.
The Live Disease Free Academy has helped hundreds of Wellness Champions in over 15 countries take charge of their health and experience profound improvements in their life.